Hotline: 0907 579 000 - 0963 611 663
NEW FRESH FOODS - THE STORY OF 10 YEARS ABOUT A NEW FRESH DREAM
1. THE HISTORY ESTABLISHMENT AND DEVELOPMENT OF NEW FRESH FOODS
Established and developed since 2012, New Fresh Foods Co., Ltd. from the early days of establishment has successfully distributed seafood products from famous raw material areas in Vietnam – associated with factories producing - exporting clean food, international quality to every Vietnamese family meal. Constantly expanding and developing, New Fresh Foods is one of the pioneers in importing and distributing imported seafood, beef, fruits and spices imported from Japan, Korea, Australia, USA, Canada ... bringing famous imported products around the world to Vietnamese consumers.

Who is the commander of New Fresh Foods?
Mr. Thanh CEO and Founder of New Fresh Foods Co., Ltd., On 24/09/2022 was honored to receive the gold cup of top 10 prestigious brands honored by the Asian Economic Research Institute. As the person who has led and steered the boat New Fresh Foods to achieve the current outstanding success, Mr. Thanh always keeps the flame of passion and enthusiasm to bring fresh and international quality food to every Vietnamese family meal.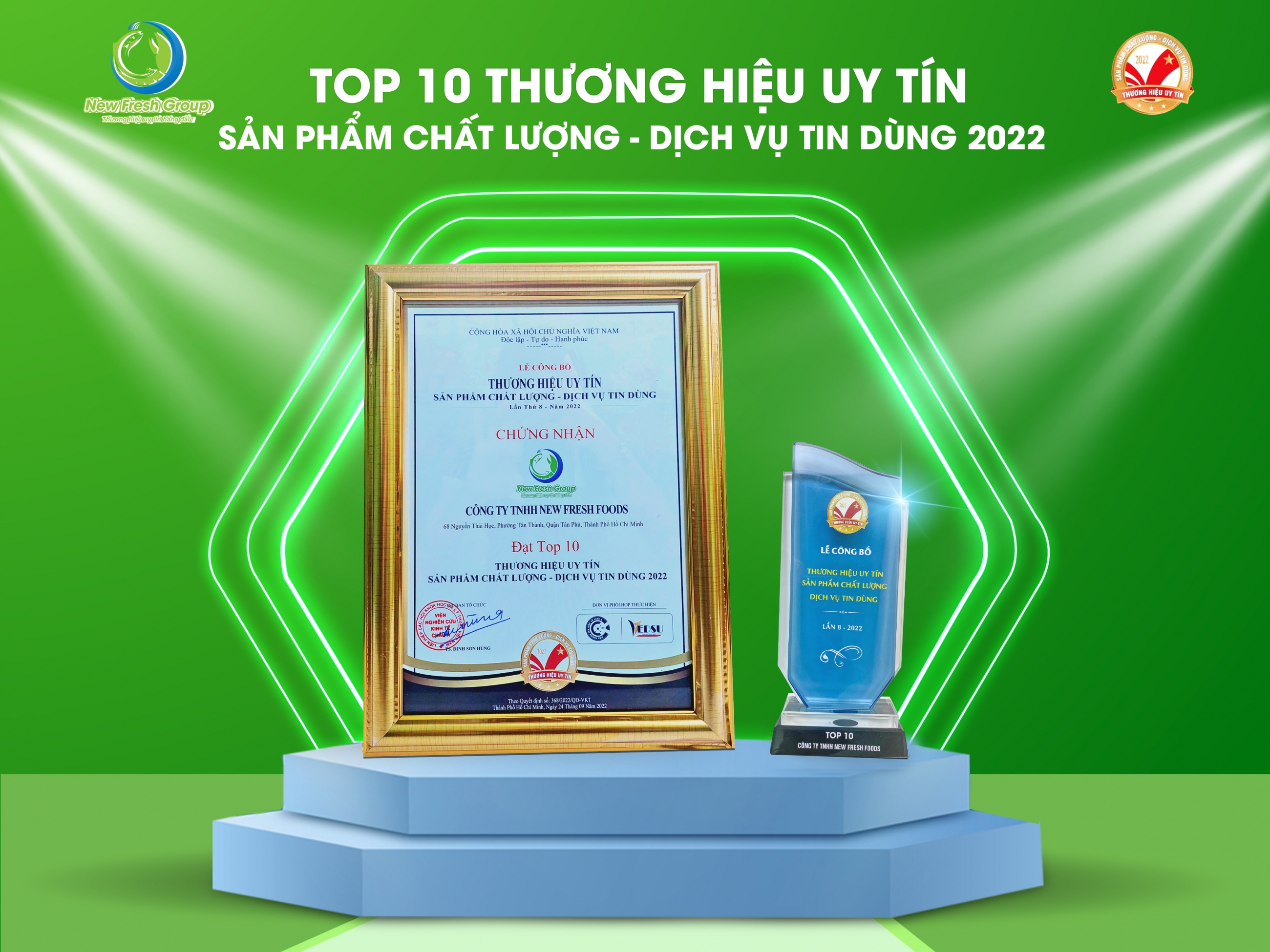 Overview of the history of establishment and development of New Fresh Foods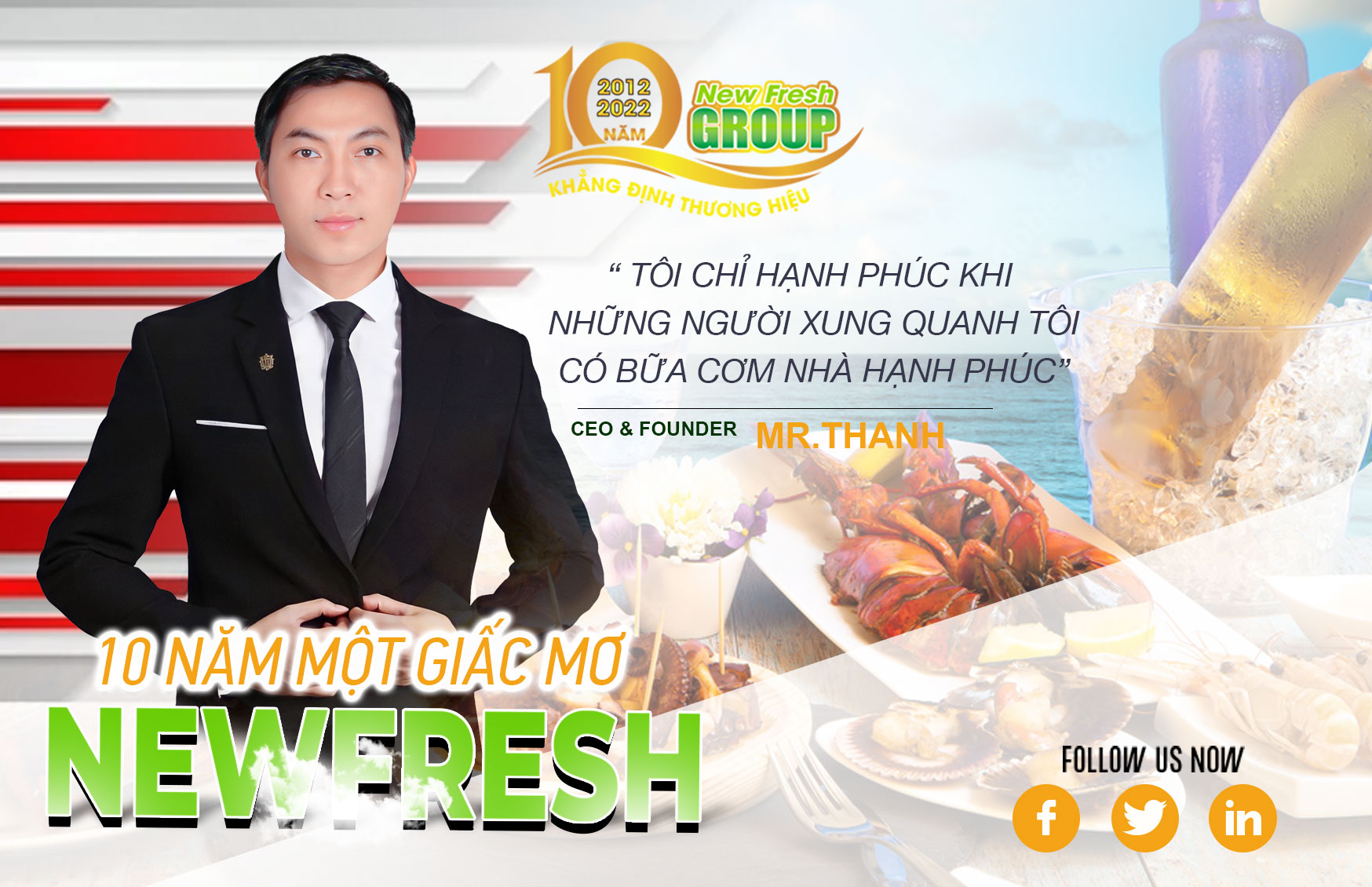 On June 8, 2012, New Fresh Foods Co., Ltd. was established. As it entered its formative years, the small business New Fresh Foods acted with the spirit of working assiduously and responsibly, adhering to the standards and core values accurately reflected in the slogan Customer is friendship and enslaving customers with superior products and services. The foundation of every success and development is the company reputation and client happiness.
New Fresh Foods has taken the initiative in importing and dispersing premium seafood items like king crab feet, snow crab feet, steamed Canadian lobster, and more.
After a little more than a year, New Fresh Foods constructed and launched a frozen warehouse with a 20-ton capacity at 38 Che Lan Vien, Tay Thanh Ward, Tan Phu District, Ho Chi Minh City, and received certification for food safety and cleanliness.
Although New Fresh Foods has only recently entered the market, it has established a strong reputation as an exceptional representative of high-quality imported and exported seafood. King crab legs, snow crab legs, New Zealand blue mussels, land lobster, famous Louisiana spices imported from the US, and divine Cajun sauce were all successfully introduced and marketed by the company in 2014–2015. These products were well received by the market and resulted in high sales and profits for the business.

Following the successes, chances started to arise as the Vietnamese market started to accept and throw open the door for the importation of fresh seafood. Norwegian salmon, live king crab, live cadada lobster, live Korean abalone, live elephant taproot snail, live halibut, and other high-end, exquisite products are only a few of the innovative imports made by New Fresh Foods. expand, create, and bring many of the best new goods to market in 2016
With the established orientation, the Company is constantly modifying and improving the quality of its products and services to meet a variety of domestic and international needs, always offering its clients nutritional solutions of the highest quality, and meeting the needs of all customers with a variety of products that are diverse in terms of their specifications, designs, and levels of food hygiene and safety certification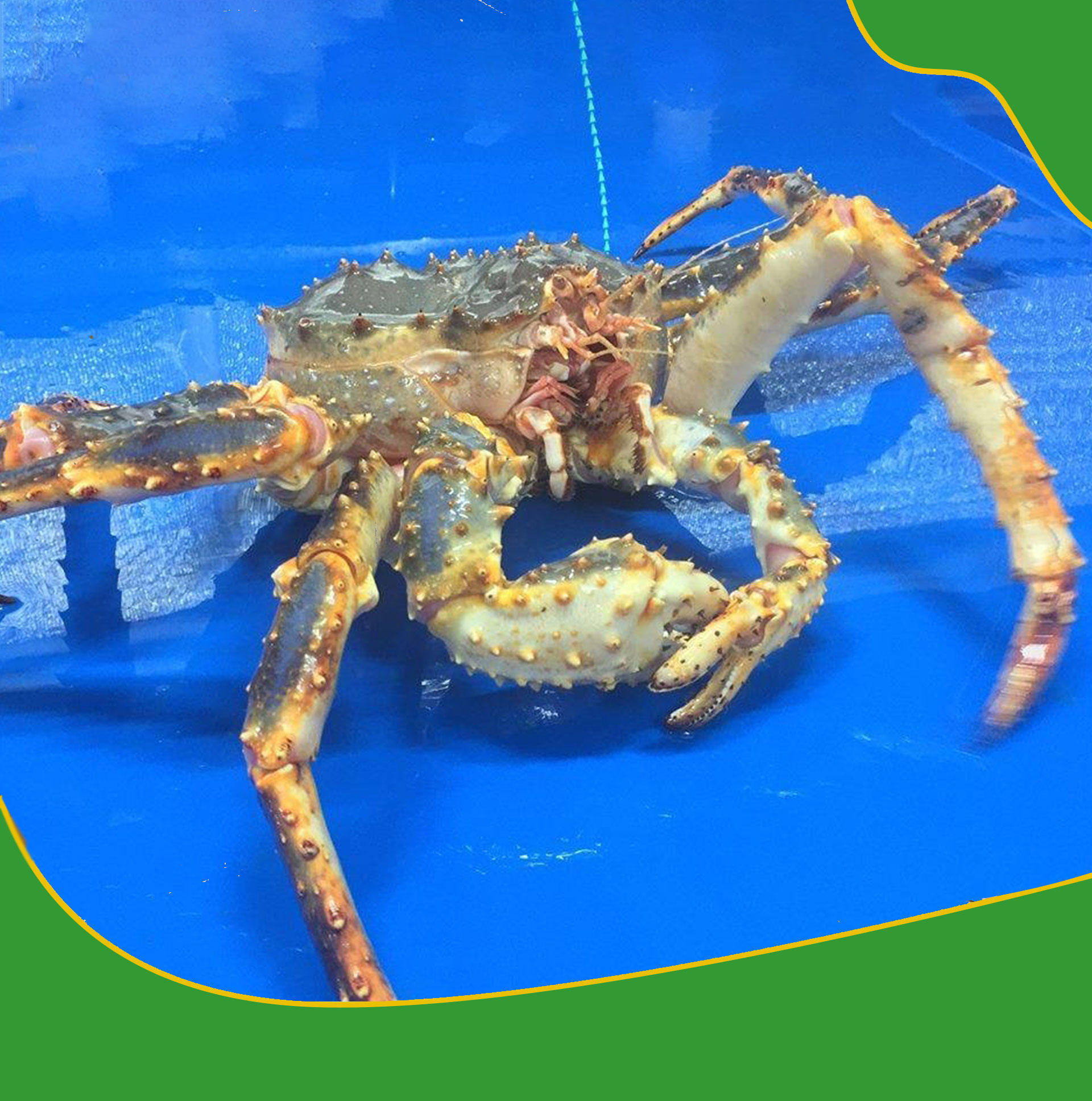 To meet the basic needs of consumers in 2017, New Fresh Foods focuses on fresh foods and frozen seafood, such as imported beef from Japan, the USA, Australia, and Canada, Japanese standard sashimi, and imported spices. Important products to invest in the brand and maximize distribution.
2018–2019: New Fresh Foods promotes the import and distribution of Norwegian salmon, ocean tuna, egg-pressed herring, Tako octopus, Japanese red oysters, Japanese orange fish, Japanese scallops, sturgeon roe, salmon roe, dragonfly roe, seaweed... and Japanese spices in order to become a reputable brand importing Japanese Sashimi ingredients today.
03/2019: Expanded a new branch with a 50-ton certification from VSATTP at 38/31/06 Che Lan Vien, Tay Thanh Ward, Tan Phu District, Ho Chi Minh City.Opportunities are never without obstacles.
Early in 2020, it had a significant impact on all socioeconomic elements due to the Covid-19 pandemics powerful outbreak and uncertain global developments. With the proper management guidance, New Fresh Foods resolutely maintained its position throughout the epidemic season. Work together to combat the epidemic and offer nourishment for those who are not frightened of challenges both preventing epidemics and fostering socioeconomic development.
New Fresh Foods overcame the pandemic and successfully created the New Fresh Mart e-commerce channel thanks to internal strength and brand credibility. Marking the ten-year journey of starting the business and enlarging to its own niches of the market with packaging products, bags and high-end packaging boxes distributed to dealers, restaurants, stores, large supermarkets, such as: Japanese Wagyu Beef, Alaskan Snow Crab Legs, Japanese Scallops, Australian Abalone, etc. with the brand name New Fresh.
2. SUCCESSES WITH NEW FRESH FOODS
Aside from notable accomplishments, New Fresh Foods has continuously learned and innovated over its ten years of establishment and growth. From imported frozen goods like Alaskan king crab, snow crab legs, abalone, cod, Norwegian brown crab, bulot snail... to fresh seafood items like live king crab, live abalone, live Alaskan lobster... and export Vietnamese seafood products to Asian markets, we are becoming more and more wealthy and diversified to meet all the needs of customers.
The following are the accomplishments of New Fresh Foods:
Large supermarket chains, Trading Companies, and food stores across the country

More than 200 industrial meals and processing companies

More than 3000 restaurants, hotels, eateries, and schools

More than 6,000 retail customers each year

E-commerce site under the Company name New Fresh Foods, New Fresh Mart, and New Fresh Sashimi

Available on all major e-commerce sites like Shopee Food, Tiki Ngon, Grabfood, and Sendo.
In order to deliver consumers a Taste of Happiness on the next journey, we have been gradually developing the ecosystem of the New Fresh Group. Additionally, New Fresh Foods products in the future will undoubtedly expand their market reach thanks to new quality advancements and a global marketing strategy.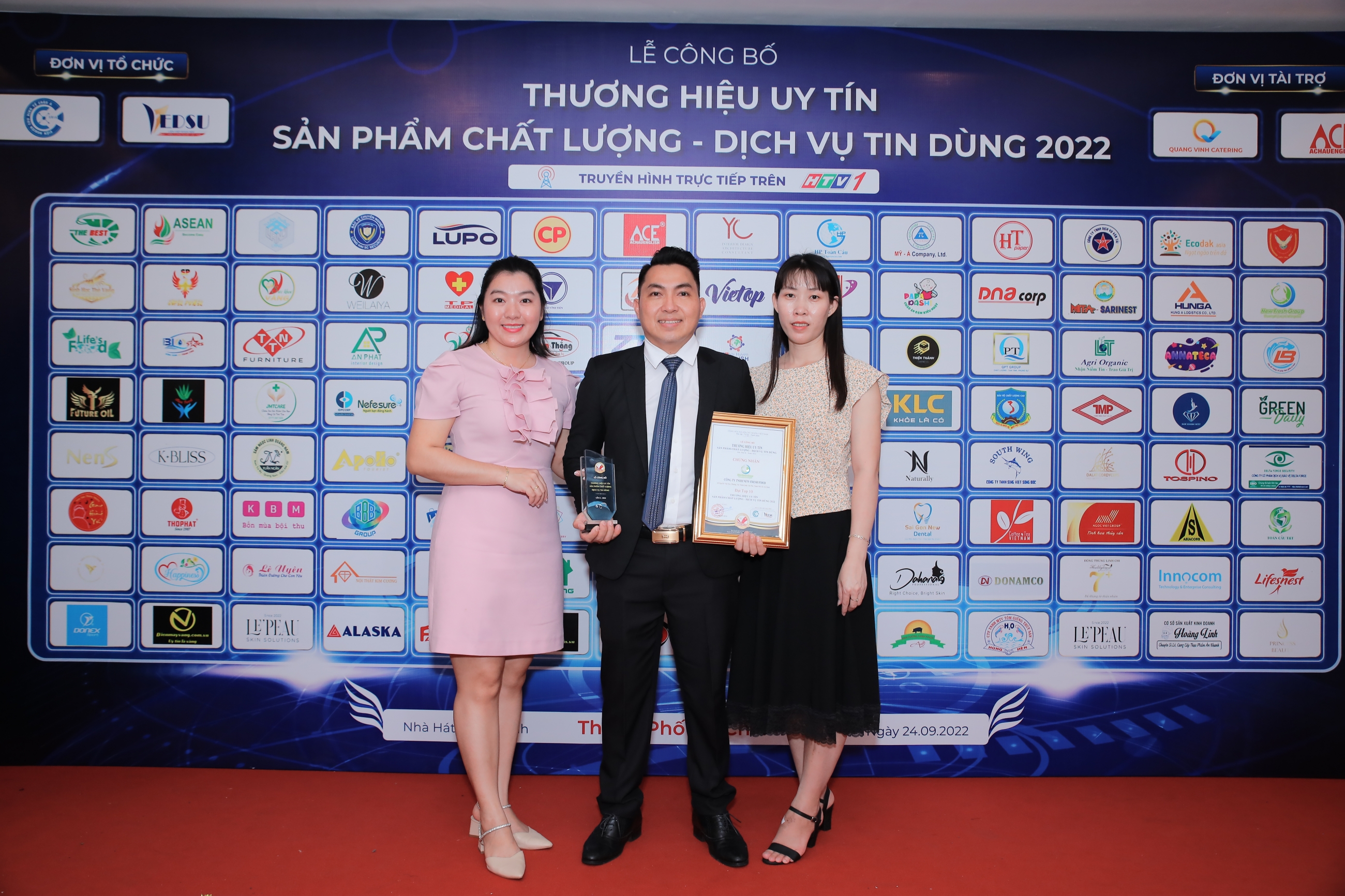 3. Future planning and development efforts for new fresh foods
Along with its history of creation, expansion, and inspiration, the New Fresh Foods brand also aspires to become Vietnam top food distributor with a national distribution network and parallel development of its wholesale and retail sales channels.
Along with diversifying its business in the food sector, New Fresh Foods will concentrate on its New Fresh Mart E-commerce Channel in order to establish, grow, and establish itself as a well-known private label in Vietnam commercial market. To provide clients with the finest experience, access quality meals.
Develop and invest in e-commerce channels using artificial intelligence (AI). Add chatbots or digital assistants to your apps for better customer service, 24/7 online shopping assistance, product selection advice, product visualization assistance, and an overall better shopping experience. Help New Fresh Foods respond to client inquiries right away.
All business operations at New Fresh Foods are focused on people since we see them as our most significant resource. New Fresh Foods has created and consistently supported a happy and upbeat work atmosphere with the quality of Honesty - Enthusiasm - Value Creation.
Each employee, regardless of rank, is focused on, listened to, and assisted to develop ability to the fullest extent. Senior staff members are not the only ones who have a voice. We always aim to foster an environment where all workers may work happily and with respect for one another while still producing exceptional outcomes as a team. It is Successful Synergy to us.
---------------
NEW FRESH BRAND - THE LEADING PRESTIGIOUS BRAND
Address: 38/31/6 Che Lan Vien, Tay Thanh Ward, Tan Phu District, Ho Chi Minh City
Fanpage: New Fresh Foods
Contact for consultation and order:
1. Hotline: 0907 579 000
2. Restaurant - Wholesale - Horeca channel: 0907 617 010
3. Trade Channel - Ton/cont: 0909 689 009 - 0963 611 663

Copyright © 2018 Copyright belong to
New Fresh Foods
|
Professional Web Designed
By
Up88.vn
Online: 0 | Total visits: 2,522,102